INFORMATION ABOUT MR. GARRISON: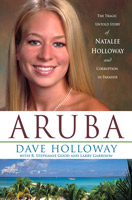 Larry Garrison is a high profile Media Consultant. He is also well known as an executive producer/author/journalist and is president of SilverCreek Entertainment.
Larry was the family spokesperson on the Caylee Anthony missing child story for the grandparents.
Currently, Larry is the family spokesperson on the Drew Peterson Case representing Sue Doman the sister of Kathleen Savio.
He is also consulting for R. Stephanie Good, a New York Times best selling author / lecturer recently seen on Fox, and Joy Junction, Inc., a Homeless organization and Mission out of New Mexico. Mr. Garrison has also consulted and lectured with major corporations on motivating and preparing one's business, to effectuate maximum potential. He has also worked with actors on their careers, as exemplified in his best selling book "Breaking Into Acting for Dummies." The book was featured with Ben Affleck in "People Magazine," and star sightings with the book were all over the press. He has worked with celebrities, authors, The White House, and on major sweep stories.
Mr. Garrison has been in the film and television industry for over 25 years and was partnered with Director/Producer Scott Brazil. Larry and Scott have a combined track record that is inclusive of "The Shield," "Caught In The Act," for NBC with Dick Clark, "Hill Street Blues," "Sweet Justice," "Nash Bridges," the recent hit CBS movie "Like Mother/Like Son," starring Mary Tyler Moore, and many other credits with highly recognized awards such as Emmy's, Humanitarian and the NAACP award and more.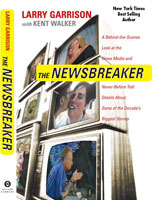 Mr. Garrison co-authored the New York Times best selling book "Aruba: The Tragic Untold Story of Natalee Holloway and Corruption in Paradise," with Natalee Holloway's father Dave Holloway and R. Stephanie Good. Larry was responsible for most of the publicity on Natalee Holloway for the last three years.
Another best selling book Larry was responsible for is titled "Son of the Grifter" based on the Mary Tyler Moore film that he executive produced for CBS. The book won the Edgar Allen Poe Award for True Crime.
Larry has also produced segments of "20/20," "The Today Show," "Dateline," "Good Morning America," "PrimeTime," "Greta,""48 Hours," and many other major shows. He has worked with ABC News and AOL/Time Warner as a consultant working and producing major sweeps stories all the way to the White House. Larry brought the accused Joran van der Sloot and his family to New York to produce "PrimeTime," "Good Morning America," and "Greta/Fox News" that were the highest rated programs in the last three years for ABC and in the history of Cable news. Larry Garrison was in "People" magazine and appeared again on "Larry King Live," "Good Morning America," and other shows.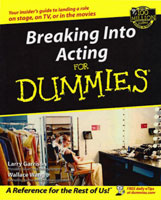 Thomas Nelson Current released Mr. Garrison's memoirs titled "THE NEWSBREAKER". A television series is in development. The series will cover his rebel like attitude in the world of breaking news stories. Think "CSI" meets "L.A. LAW."
He is now available for media consulting.
FOR MORE INFORMATION CONTACT:
Larry Garrison
SilverCreek Entertainment
Call: (805) 370-3630
E-mail: GPINews@aol.com